Eliminate Chronic Knee Pain – Free From Injections, Without Painkillers or Worse, SURGERY!
If you have been told you have "bad knees" that are constantly achy or you are living in constant pain – don't settle for the common thought that "this is just something that comes with age". Thinking that this is just natural "wear and tear" or it will go away on its own will only lead to more pain and more of the same injections, medications and threats of surgery.
In many instances you may think to yourself – "I can't quite put my finger on how or when my knee pain began" or WORSE you just accept it and alter your daily activities because of it – Still It Doesn't Get Any Better.
KNOW THIS – you are not alone. We hear these reports far too often, in fact, knee pain is one of the most common conditions we treat at Universus Physical Therapy.
Living with knee pain affects every aspect of your day – from the minute you wake up, while completing daily errands, and especially at the end of a long day. It is not uncommon to be left wondering the answers to these simple questions:
"Why Is This
 

Happening To Me

?"…
"Why Am I Still
 

Suffering From My Knee Pain

 

For The Last 6 Months That Keeps Getting Worse Despite Pain Medications And Injections."
Most of our patient's stories began with the belief that their minor knee discomfort would "get better on its own" and go away. STILL, months later they find their pain is worse and it is even affecting other parts of their body – commonly their HIP or LOWER BACK. OR the pain is due to an OVERLOAD on the knee because of an old hip or foot injury!
Does This Sound Like You?
Another scenario we commonly discover at Universus PT is a patient who was referred to by their physician, and the well-meaning doctor recommends "rest" or to "try these painkillers" or "take these anti-inflammatory pills" or to just "come back in 6 weeks if it is not better". After 4-6 weeks the patient returns, with INCREASED PAIN, and is offered the same interventions – except stronger, more X-rays and MRIs, or injections. WE CAN DO BETTER THAN THIS!
Has This Ever Happened To You?
You may find yourself confused by harsh medical terms, conflicting opinions and long lists of medications or varying interventions. Maybe you did take the advice to "rest" and you've now put the life you loved behind you – Only to find that resting, or more like doing nothing, only leads to worse knee pain.
It can be very confusing and frustrating to know where to begin. Making the first move could be the hardest but luckily it does not have to be the only move you make. Being in fear of making the wrong decision twice often results in individuals becoming complacent with their initial decision to only rest without taking action. Just accepting this as your new life is UNACCEPTABLE and does not have to be the way.
If You Continue To Relate To This And You're Currently Living With Knee Pain, Here Are 7 Reasons Why It Could Be Lasting Longer Than It Should:
If this all sounds too familiar, we would love to help you by inviting you to book a call to talk with one of our Doctors of Physical Therapy to see how we can GET BACK THE LIFE YOU LOVE.
Click the button below to book a call with us if you would like to get some sound advice given to you for FREE by one of our Physical Therapy and Movement Experts. The phone call is complementary and there is no obligation to book any appointments with us after the call is over. Our goal is to steer you in the right direction to eliminate your knee pain and return to your normal life.
Before we go on to show you how we can help, let us first make it abundantly clear we're NOT like any of the other Physical Therapists out there and that includes the ones in the typical large corporate gyms or hospital settings. We'd like to distance ourselves from them immediately and you should know upfront, that our advice is NOTHING like the advice given out by them or any General Practitioner – quite simply because we're Specialists in a Private Practice, a TOTALLY ONE-ON-ONE Physical Therapy Clinic and we've been working with and HELPING people recover from knee pain fast, on a DAILY basis, for more than 15 years.
Rest assured…Everything we do IS personalized, specific AND specialized. That's the kind of care that works BEST and what our patients longed for before they discovered Universus PT. If time is a concern for you, know that our ONE-ON-ONE setting offers PRIVATE 45 minute sessions with a Doctor of Physical Therapy.
Our goal is to help you recover from knee pain and get you active again, QUICKLY and HOLISTICALLY. That means any solution that we provide, will NOT include a prescription for harmful painkillers or medication that in the end, do more harm than good because they SIMPLY DO NOT TREAT THE ROOT CAUSE OF YOUR PAIN.
As you know, knee pain can be LIFE ALTERING, not to mention frustrating. The longer it is left untreated appropriately, the harder and more time it takes to resolve. And No!…It's NOT your age and you DON'T just have to accept it.
If you are asking yourself
"What Can I Do Today To Get Rid Of My Knee Pain Quickly?
If you would like to know how the Physical Therapy team at Universus in Huntington can help you live with less knee pain – we invite you to start with a completely free, no-obligation, risk free DISCOVERY VISIT at our clinic:
Note: This Free Discovery Visit is something that we offer to people who are very nervous or skeptical about Physical Therapy, they may be unsure of its benefits or they don't know if it's right for them. If that sounds like YOU, then please start with a free discovery visit so that we can work with you to find the true cause of your pain. This is a great way to start without any financial risk on your part.
How can Choosing to See a Physical Therapist at Universus PT, Help You
Get Rid of Knee Pain – 
in the Next Few Days?
Here's just a few of the things our Physical Therapy Team can do for you:
Basically… the Physical Therapy Team at Universus can help you get back to living life free from daily, annoying and chronic knee pain.
If you want to know what it costs – and what availability we have at our clinic, then please just click the button below and complete the short form:
Conditions
 

You May Have Heard of:
Have you been told you have any of the following conditions?
Do NOT live victim to the diagnosis! You certainly may have one of these conditions, but it doesn't mean that it is the source of your pain It also does not mean that you need expensive imaging to confirm this condition. In fact, more people have similar issues, but have little to no pain and function actively without limitations.
Here's What Other People Think About The
 

Knee Specialists Help

 

(…And Advice) They Got from The Universus PT Team:
Please enjoy watching stories of other people with Knee pain just like you who came to see the physical therapy team at  Universus Physical Therapy– and left much healthier and happier:
Charlie 60's Huntington
"The number one thing I wanted to achieve by coming in was to getting feeling good, again, feeling great again. And we really achieved that.
I love coming because it's getting me in great shape and I feel great."
Rachel 50's, Centerport
"I was used to being in pain, so I just figured, you know, there was really nothing I could do. But I had a recommendation from a friend that you were wonderful.
I was happy that you taught me what I needed to do"
Sharman 60's, Dix Hills
"I now do exercises almost every day that help help me take care of my hips and my back and my feet. And sometimes I'll have a new pain that comes up. And I am able to work on these things even when I'm not here"
Request An Appointment
Please fill out this form and
we will contact you about scheduling.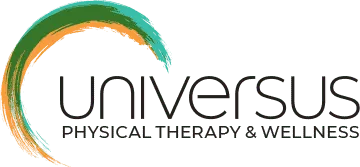 Sophie L

"I am a yogi and former dancer with a hyper mobile pelvis. Shadan's expertise is unbelievable. She always helped me recover from my injuries. Always friendly and yet focused on her manipulations and the exercises given to me. She always has been able to see me in as soon as she could when I needed her. Why would one want to go elsewhere?"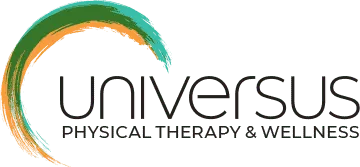 Irene D


"Shaden is a compassionate skillful physical therapist. Her knowledge of the body, hands on approach and ability to work with and listen to her patients is beyond what I have experienced with PTs in the past. I recommend her often without hesitation."