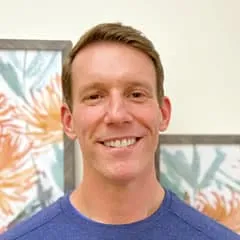 Dr. Jason Wallman
Acupuncturist and Doctor of Physical Therapy
Dr. Jason Wallman is a duly licensed Acupuncturist and Doctor of Physical Therapy who has over 25 years of experience treating patients to optimize patient outcomes by restoring pain-free movement and getting people back to their everyday life.
Jason's acupuncture practice is not just limited to acute and chronic pain. He treats patients with a whole host of internal symptoms and pathologies as well. He has treated many patients with digestive issues such as bloating, indigestion, heart burn as well as specifically diagnosed pathologies such as colitis, Crohn's Disease and Irritable Bowel Syndrome (IBS) to name a few.
Over his years in practice, Jason has treated women's health issues including irregular menstrual cycles, fertility difficulties, amenorrhea, pelvic floor dysfunction, as well as pre/post menopause symptoms. Other areas that Dr. Wallman has had success in treating are respiratory conditions, weight loss, detox, arthritis, migraines, autoimmune difficulties, and many other inflammatory conditions that people experience every day.
Jason enjoys keeping in shape and maintaining a healthy lifestyle by practicing what he preaches: Getting proper amounts of varied exercise, healthy eating, hydrating, sleep, surrounding himself with positive energy individuals, and being social with family and friends. Most of all, Jason enjoys spending time at his daughter Brooke's USTA tennis tournaments with his wife Holly.