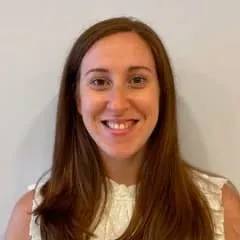 Jennifer Helft
Dr. Jennifer Helft received her Doctorate in Physical Therapy from Sacred Heart University in Connecticut. Using her experience as a modern dancer, she has utilized her education to develop a strong passion for movement, healing, and whole body wellness, with a specific focus on injury prevention.
Over the last 5 years, Jennifer has gained experience in the treatment of orthopedics, post-operative rehabilitation, and chronic pain, and is committed to providing specific and individualized care to each patient with a strong focus on movement mechanics, joint health and mobility, and restoring functional patterns. With this approach, she strives to help others achieve their optimal health potential.
She will be beginning coursework to become a pelvic floor specialist and is excited to serve a new population of patients, specifically women dealing with pregnancy and post-partum difficulties.
Outside of the clinic, Jennifer enjoys spending as much time with her family as possible, including her husband and 2-year-old son, Cole. She is an avid baker, enjoys visiting local breweries and vineyards, and loves finding time to be outdoors!