Nicole Lebo
I grew up in Syosset, and graduated from college with a BS in human development and family studies from Bowling Green State University in Ohio. Ever since I've worked jobs scheduling and dealing with people. I have experience in scheduling and communications which helps me excel in my role.
Be kind, family first, honesty, faith, determination, and be strong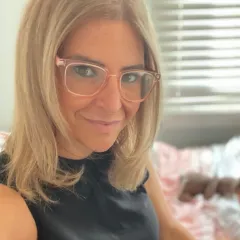 For Universus Physical Therapy & Wellness, I coordinate and schedule to ensure patients are successful with their care. One thing I really want to focus on is helping patients with that pain feeling like nobody cares.
Somethings that I love about working here are the people I work with and how everything is run.
What is Nicole Watching, Reading, or Listening to?
The Devil Wears Prada (movie)
Schitt's Creek (show)
When I'm not working, I enjoy spending time with my son.