Painful sex remains one of the biggest mood killers. Chronic pain and sex have a complicated link. In many cases, the pain itself can cause you to lose interest in having sex. But apart from that, you probably have additional issues to contend with.
For example, problems that are a direct result of the pain such as diminished (or often non-existent) libido, situational depression, mood swings, or medication side effects. But sexual intimacy is as vital as any other physical need. It's integral to our emotional well-being and an essential part of being alive.
More Blogs From Universus
How Physical Therapy Can Cure Your Headaches
Bone on Bone: It's Going Tibia Okay
Why Coffee Isn't Water
Leading a healthy sex life – especially within a committed relationship – is vital for our happiness and fulfillment, and the relationship's longevity. But this is often not possible when you live with chronic pain that prevents you from having sex.
For instance, while your pain medication might help relieve your discomfort, some medicines can affect your libido and, in the case of men, reduce their sexual performance or ability to maintain an erection. But whatever the cause. There are ways you can improve your sex life – despite chronic pain. So you can enjoy it again and retain the physical and emotional intimacy within your relationship.
How To Regain Your Sex Life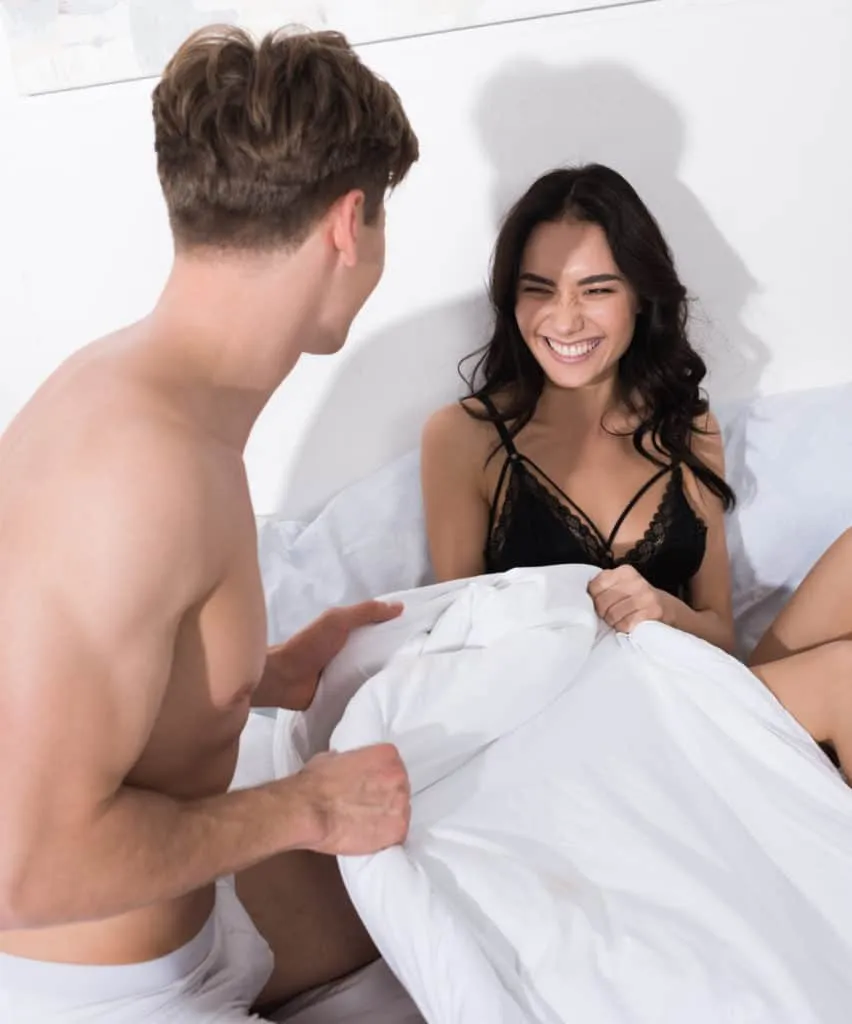 Here are some valuable tips to help you rekindle the missing spark in your sex life when you live with chronic pain:
Consult a doctor: If the cause of your sexual issues is chronic pain – especially if it's just too painful even to consider any form of sexual intimacy – it is worth chatting to your doctor about these issues specifically. They may be able to alter your pain medication prescription accordingly to enable sex to become more of a possibility for you and your partner.
For example, you might require a change of medication, add something to control the pain better, or change the timing when you take your medicine to coincide with when you might want to have sex.
Some medications can hamper your libido and your ability to orgasm due to the changes the drugs make to your nervous system to reduce your pain. But unfortunately, in lots of cases, sexual desire and functioning are also affected.  In addition, hormones and blood flow greatly influence—your sexual response, which can also be affected by certain pain medications.
If you have lost your libido after starting a specific medication, discuss it with your doctor – don't just endure it. They might alter the dosage or recommend an alternative medicine that doesn't also inhibit sexual desire.
Determine whether it is psychological: Often, when lack of sexual desire occurs, it stems from a psychological issue (created by your own emotions) rather than a physical one. For instance, if chronic pain has impaired your ability to contribute towards the home – either financially or by not doing the household chores – or it has had left you with any form of physical disfigurement.
As a result, it may leave you feeling undesirable (even though your partner tells you otherwise). This loss of confidence and identity then leads to a loss of interest in sex – because for women, especially how you "feel" majorly affects sexual desire and libido. Not to mention, the emotional and physical distance between you and your partner can lead to anxiety and guilt building up, which directly impacts your sexual relationship.
Severe medical issues and chronic pain can affect your sexual relationship in a significant way. But if your loss of libido is more emotional than related to your chronic pain, then consulting a psychologist or counselor specializing in sexual issues may help you get your sex life back on track.
Share your feelings with your partner: One of the other most effective ways to resolve emotion-related sexual issues is to share your feelings. Discussing physical intimacy like you discuss any other topic within the relationship can be hugely beneficial. Instead of you and your partner both bottling things up, which leads to further resentment.
Instead, you should both try and be open about your desires and feelings without blaming the lack of sexual fulfillment in the relationship on either party. The key is to commit to finding a solution together. Because expressing your innermost desire, feelings, and fears regarding sex goes a long way towards better understanding each other and finding a solution that works for both of you. Which, in turn, leads to greater gratification of each other's sexual needs. Having fulfilling sex is not a solo race but a two-person team effort.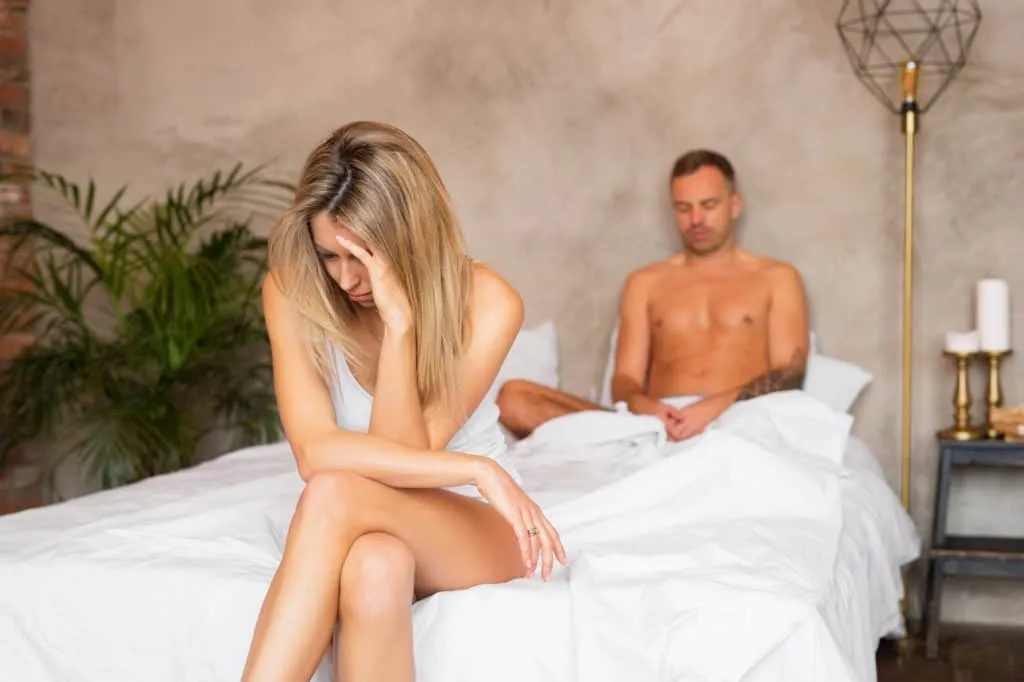 Revitalize the relationship: Remember the beginning of the relationship when you could not keep your hand off each other? The passion, the romance, and sizzling chemistry between you both? Being together as a couple, especially for a long time, can jade the chemistry as your love grows into a more compassionate love – with passion taking a bit hit.
The best way to overcome this familiarity (bordering on boredom) and reignite your sex life is to rekindle the missing spark. Attempt to start afresh and get to know each other intimately all over again – as you are now, all these years later. Chronic pain (and life in general) has probably changed both of you to a certain degree – get to know who each other is now, exactly as you are.
The key to a satisfying physical relationship is a great emotional connection, so make that the aim. Try to learn more about each other's bodies, erogenous zones, likes, and dislikes with the goal of mutual satisfaction rather than personal.
Change positions: If chronic pain is an issue, especially chronic pelvic pain, then it's easy to revert to the missionary position every time you have sex to avoid the deep penetration that some other more adventurous positions allow. But this age-old position for intercourse tends to get overused, and lovemaking seems boring and repetitive at times.
Instead, look up sexual tutorial videos like the Kamasutra online and experiment with new positions. While most poses are not for everyone (unless you are an acrobat), some relatively easy ones can spice things up between the sheets. Find positions that don't exacerbate your chronic pain but create a bit of excitement for you and your partner that is different from the norm.
Creativity matters: Lovemaking doesn't necessarily have to translate into penetrative sex – especially if you find it too painful. Instead, you and your partner can express your intimate desires differently in ways that don't include intercourse.
Stimulation:

 

Something that is common to both sexes is self-stimulation. However, some people consider the subject awkward to discuss. But instead of pleasing yourself, stimulating each other could be an excellent way to lead to orgasm on its own or as a gateway to passionate lovemaking. It is a perfect form of foreplay and an incredible turn-on for both.
Be tactile:

 

Humans are very tactile creatures. Therefore, touch plays a vital role in how we communicate and express love within a relationship. Whether it is caressing your partner's hand, cuddling, or canoodling, you can use touch in various ways to build up and deepen sexual intimacy between you.
Consider oral sex:

 

Giving and receiving oral sex is an excellent substitute for penetrative sex or another gateway to more satisfying

 

(and more comfortable/lubricated)
Use sex aids:

 

There are many sex toys available to purchase online. So use your imagination and add them to your bedroom repertoire with your partner. There are plenty to choose from, from various vibrators to lubricants and other creative sexual aids.
Plan sex (in advance): When you live with chronic pain, satisfying sex sometimes takes planning. But don't worry, the anticipation only adds to the experience. First, select a time of day that is suitable for both of you. If you have chronic pain, choose a time when you're likely to have less discomfort and pain – such as within a certain amount of time from when you took your last medication.
How Physical Therapy Can Boost Your Sex Life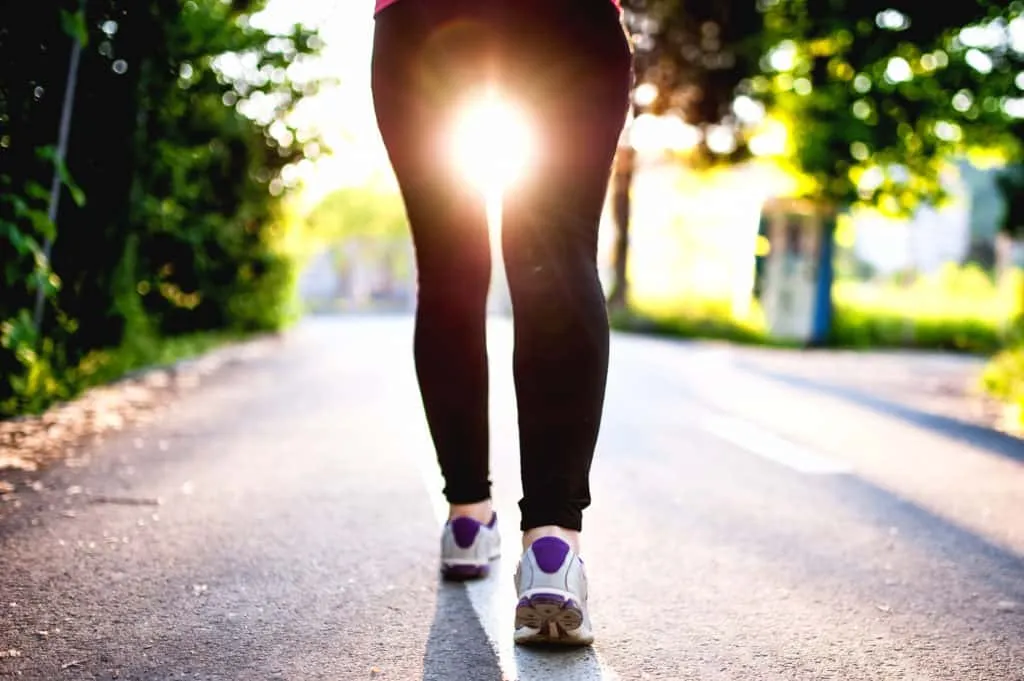 All of the tips we've provided in this article are great. Still, one of the best ways to tackle chronic pain without medication and get your sex life back, without any limitation, is physical therapy.
After just a few sessions, you'll be able to relax and go with the flow again. Enjoy every moment of physical intimacy with your partner and reach climax easily because strong pain medications no longer sabotage your enjoyment.
Great sex helps you release stress and makes you feel good (hello, endorphins!) – everybody should be having more of it. So let us help you overcome your chronic pain, so you can get back in the saddle and make up for the lost time.
You can get in touch with me anytime, through the Universus Physical Therapy Contact Page – or you can book a free discovery visit or phone consultation.
And as I always say, none of this should cause shame or alienation. Painful sex doesn't make you a freak of nature. It's a problem that's more common that you'd think.
It's time to help you rediscover the joys of intimacy. After all, we don't live to exist. We live to experience!